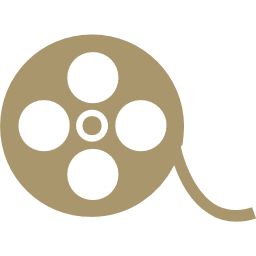 Tricor Entertainment's primary purpose is to develop, package, and produce motion pictures for Theatrical release. Through its credibility within the creative, business, and financial sectors of the filmmaking community, Tricor has attracted numerous screenplays, books, and prominent life-stories that are in various phases of development and production. Tricor's projects have been, or will be, produced independently or in conjunction with a major studio. Completed Productions include: The Bridge of San Luis Rey (Robert DeNiro, Kathy Bates, Gabriel Byrne, Harvey Keitel, F. Murray Abraham); The Devil & Daniel Webster (Anthony Hopkins, Alec Baldwin, Jennifer Love Hewitt, Dan Aykroyd, Kim Cattrall); The Amati Girls (Mercedes Ruehl, Paul Sorvino, Lee Grant, Cloris Leachman, Mark Harmon, Sean Young); Extreme Days (Cassidy Rae, Dante Basco, Ryan Browning, A.J. Buckley, Derek Hamilton); Carlo's Wake (Martin Landau, Rita Moreno, Mike Chiklis, Christopher Meloni, Theresa Seldana, Helen Slater); and The Homecoming of Jimmy White Cloud. Tricor also owns and operates a major Theater Circuit in Southeast Asia along with a Film Distribution Company. More than 100 titles have been released in the last decade, including such blockbusters as: King Kong, War Of The Worlds, Spider-Man, Pirates of the Caribbean, The Hulk, Pearl Harbor, The Mummy, Tomb Raider, Sahara, Alexander, Meet The Parents, Mission Impossible, Van Helsing, National Treasure, Men In Black II, Jurassic Park III, Shakespeare In Love, James Bond: The World Is Not Enough, and many more.
Corporate Data:
California Corporation (Formed 1988)
Privately Held; Year End – Calendar
Listed: Dun & Bradstreet
Affiliated Companies:
Tricor International, LLC
Cinema 1 Theater Group
ChinaAmerica Film Distributors
Bank: Pacific Western Bank
Properties/Ventures: A description of Tricor's projects, additional business ventures, and/or holdings may be made available to qualified parties.
Management:
Craig C. Darian

Co-Chairman & CEO

***

Howard Kazanjian

Co-Chairman

***

William E. Wegner, Esq.

General Counsel
*** 50% Shareholder
Attorneys: Gibson, Dunn & Crutcher
(William Wegner, Esq./Partner)
Mailing Address:
1613 Chelsea Road,
San Marino, California 91108 U.S.A.
626-356-4646
626-356-3646
[email protected]TricorEntertainment.com